Despite it all, 2021 was a good year as we prefer to see the glass half full. A lot of uncertainty was still in the air throughout the year, but we are pretty happy and satisfied with what we have accomplished.
During 2021 we've had some companies graduating from the incubator such as SGS, Wisout, Soilvitae, UpHill, LeanHealth, among others. For us this meant a huge operation since a lot of free space was left in the incubator, but with zero advertising we had a record-breaking number of 9 new companies joining us this year. From these, 4 occupied office spaces, 4 lab spaces and 1 is in virtual incubation, and 3 of them are international ones, namely from Brazil and the USA. And speaking of internationalization, we also initiated a collaboration with Marsi Bionics (Spain) and SurgiQ (Italy), which we are supporting on their market entry in Portugal through the BridgeHead program from the EIT Health.
"Steve Jobs once said that amazing jobs are never performed by a single person, but by a team. This incredible work carried out over more than a decade at Tec Labs, together with its fantastic team, was possible because they always accompanied us in the good and the bad moments. The need to grow led us to say goodbye but the memories and friendships will stay forever." – Testimonial from SGS Portugal 

"We appreciate the opportunity to be part of the Tec Labs ecosystem. It was undoubtedly enriching for our team, namely the connection with some Ciências ULisboa professors in identifying students for projects in new key areas of the company. We also want to highlight all the enthusiasm and dynamics on the Tec Labs team! Best wishes for everyone and see you soon!" – Testimonial from LeanHealth Portugal
We continued to implement our incubation program and through it we organized more than 50 meetings with all our startups and spin-offs and established more than 20 connections with national and international mentors and investors from our network. We also celebrated new strategic partnerships with key legal, accounting and communication/design partners from which our companies can benefit.
In 2021 we also created our 5th spin-off, R-Nuucell, a step that was possible because we supported them in raising a ticket of 100k € in the INOV-ID Call of Portugal Ventures. This team was also participant in the Innostars Awards from the EIT Health and was selected for the top 10 finalists of it.
We also finished the execution of the DIVA project in February which was awarded recently with "Les étoiles de l'Europe" prize from the French Ministry of Research. And we continued our work in the fields of innovation, tech transfer and entrepreneurship education within the project Unite!. Through this intense involvement in Unite! we were responsible for putting together a series of networking events called We Unite! Startups, which were focused in supporting internationalization of startups from the different partner institutions ecosystems, namely us ULisboa, Aalto University (Finland), Universitat Politècnica de Catalunya (Spain) and KTH (Sweden). More than 130 participants were involved in the kick-off and four thematic events that were organized and paved the way to plan new strategic collaborations with these partners.
In the last months of the year, we actively participated in Web Summit and travelled to Germany with Health Cluster Portugal to participate in the MEDICA Fair, and to Spain to participate in the 4th Dialogue Meeting of the UNITE! project.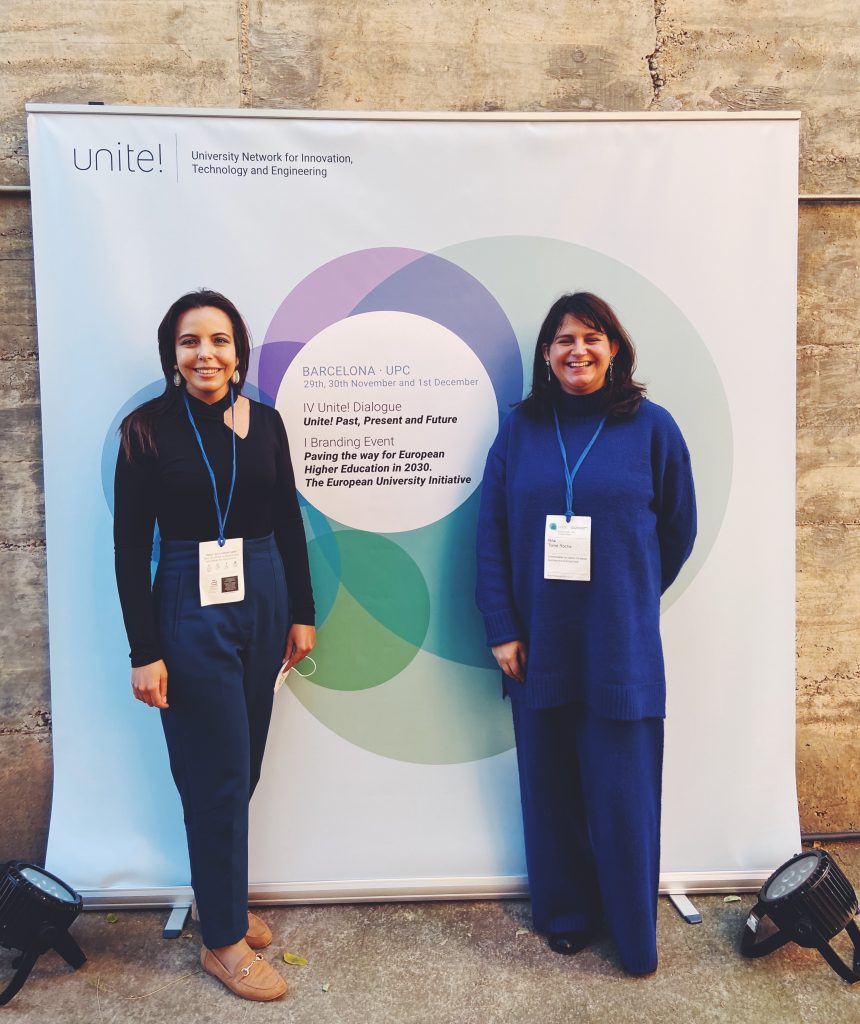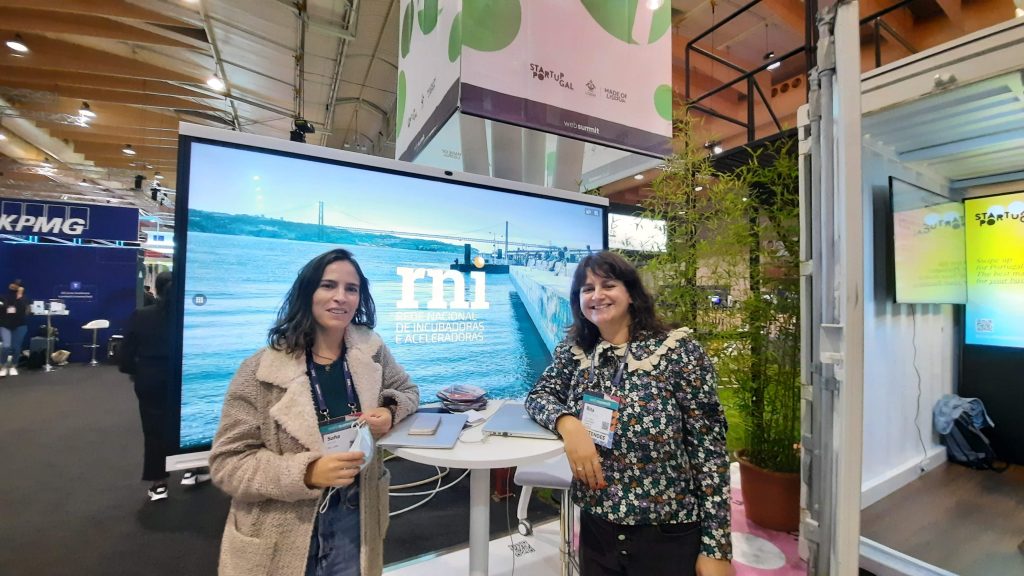 In terms of technology transfer this was also our best year so far: a total of 9 invention disclosures were presented and 4 patent application submitted. More than 10 meetings with our researchers also took place and we supported 2 of them within the scope of the IPBooster program. We also conducted a study at Ciências ULisboa about tech transfer which gathered the contributions and insights of more than 100 researchers. Based on those results and on the work we have been doing in the last few years, we produced a Handbook on Technology Transfer which will be issued in the first trimester of 2022.
We continued our involved in the Entrepreneurship & Innovation courses we have at all study degrees in Ciências ULisboa, facilitating topics such as creativity, innovation, design thinking, intellectual property, business model canvas, pitching and others. And this was also the year in which we most collaborated with other ULisboa schools to promote entrepreneurship and innovation topics, namely in two seminars at Faculdade de Farmácia and one at Instituto Superior de Agronomia. We've also supported the facilitation of design thinking, creativity and team building modules on the ULisses International Summer School organized by the Rectory of ULisboa with the support of TUDarmstad. And last but not least, we were involved on the StartHealth@ULisboa program organized by REDESaúde of ULisboa.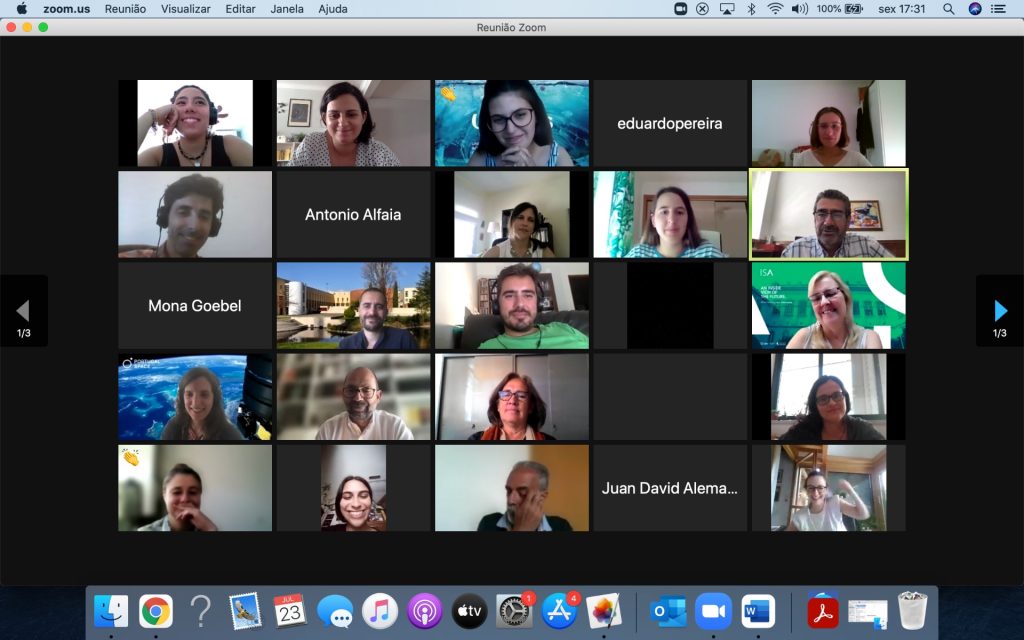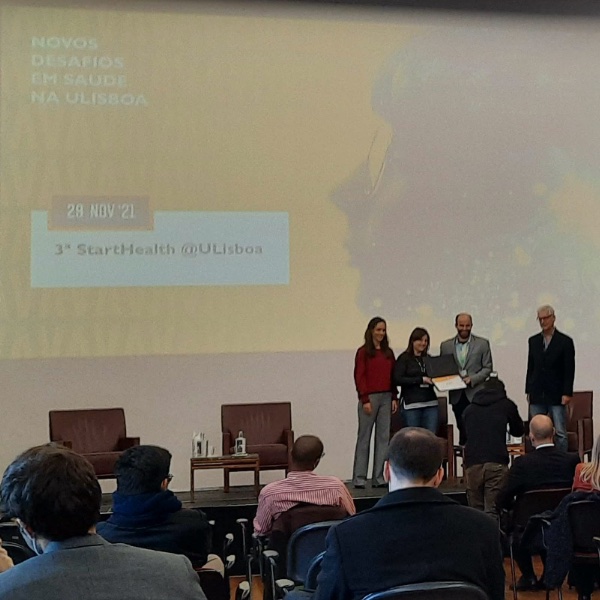 Finally, we were also able to produce a strategic plan for the next 3 years of Tec Labs which was presented to the Board of the Faculty in July, and we are now very excited to start implementing it in 2022! Didn't we tell you that this was a good year, do you agree with us?