Tec Labs has been participating actively in EIT Health's Bridgehead programme since mid-2019 in both tracks: Europe and Global. Bridgehead intends to help scale-ups and start-ups grow abroad by making them join forces with top incubators and accelerators. As the names imply, Bridgehead Europe has a continental range, while Brigehead Global connects businesses with incubators and accelerators from all over the globe.
This programme has allowed us to meet dozens of exciting new businesses in many of the matchmaking events we attended. It allowed us to work with Health Textiles, a Swedish startup that chose us along three other Portuguese incubators/accelerators as helpers for their internationalisation team. It also made us establish partnerships with LabToMarket and Supera Parque that have outgrown Bridgehead's context.
Now, for 2021, Bridgehead operated a renewal of its digital image and has new calls for both Bridgehead Europe and Bridgehead Global, and Tec Labs will continue to work actively with this programme! The call for both tracks, Europe and Global, has the same deadline: 16 March. There will be two webinars to help interested scale-ups and start-ups: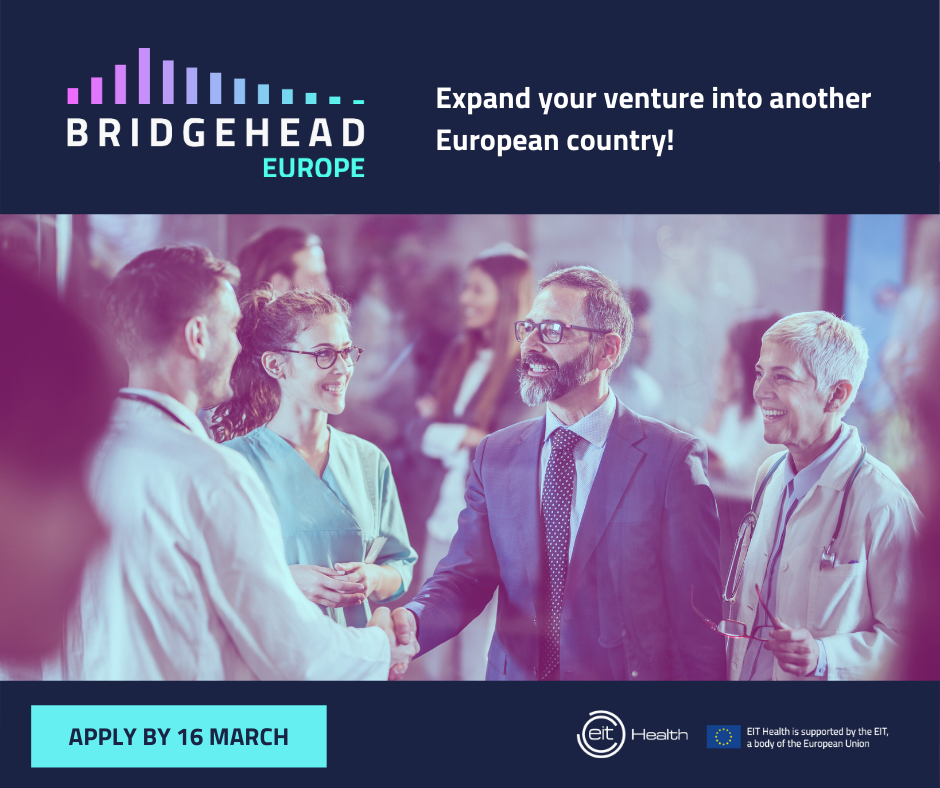 If you have a start-up working in Health, do learn about this great set of opportunities to expand your business. Apart from the direct work with incubators/accelerators, which in this programme are called Catalysers, Bridgehead gives you access to local networks of potential partners and clients and even regulatory guidance.
We are sure 2021 will be a great year for Bridgehead!