This month we had the opportunity to organize two physical events for our companies, something that we haven't done in a while.
Networking event – Meet the new companies | December 7
As this year we had quite a few companies arriving to the incubator, we decided to organize a small networking event, where the new companies had the opportunity to present their company/project to the audience.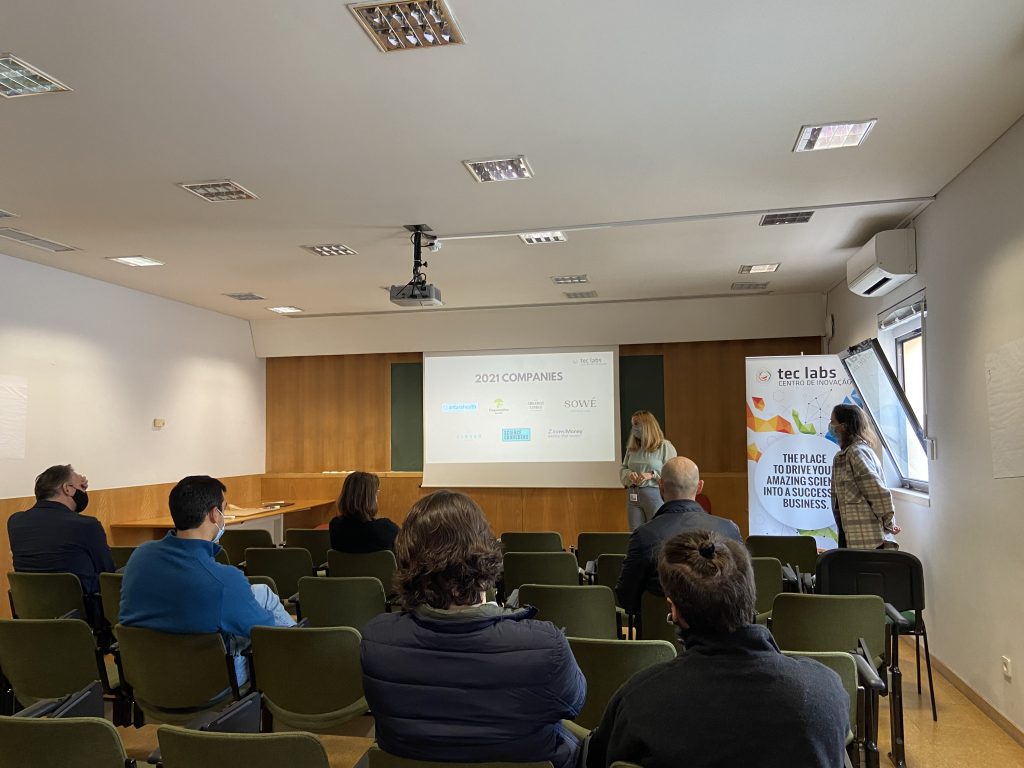 It was a great event where old and new companies had the opportunity to get to know each other and some sinergies already started
Xmas @ Tec Labs | December 20
Like last year, and because the pandemic still does not allow it, we decided to knock on every door with and offer a little present to every colaborator.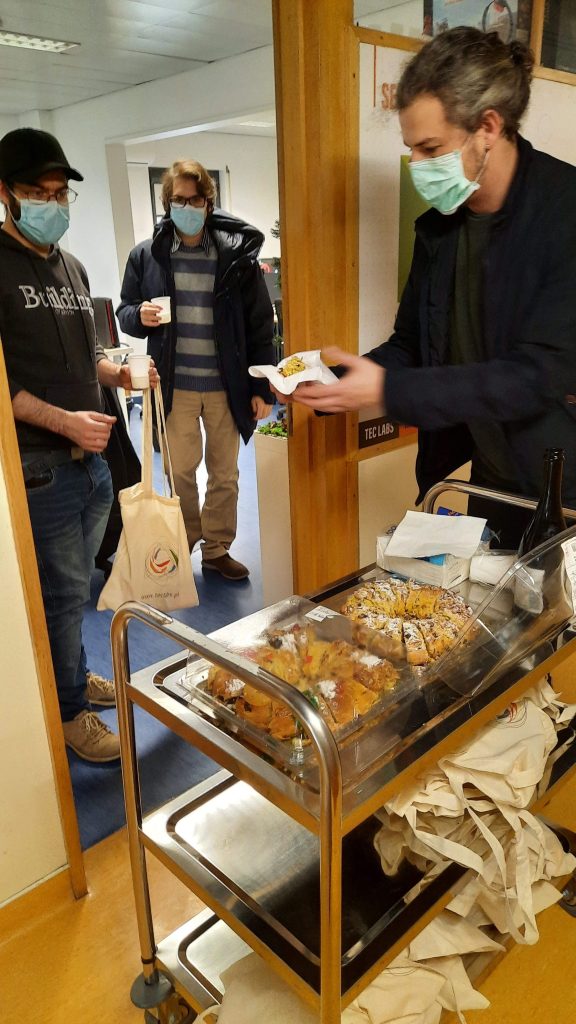 Our gift to the companies was a Goody Bag with some beatiful things that some of our companies wanted to share with their fellow incubator colleagues.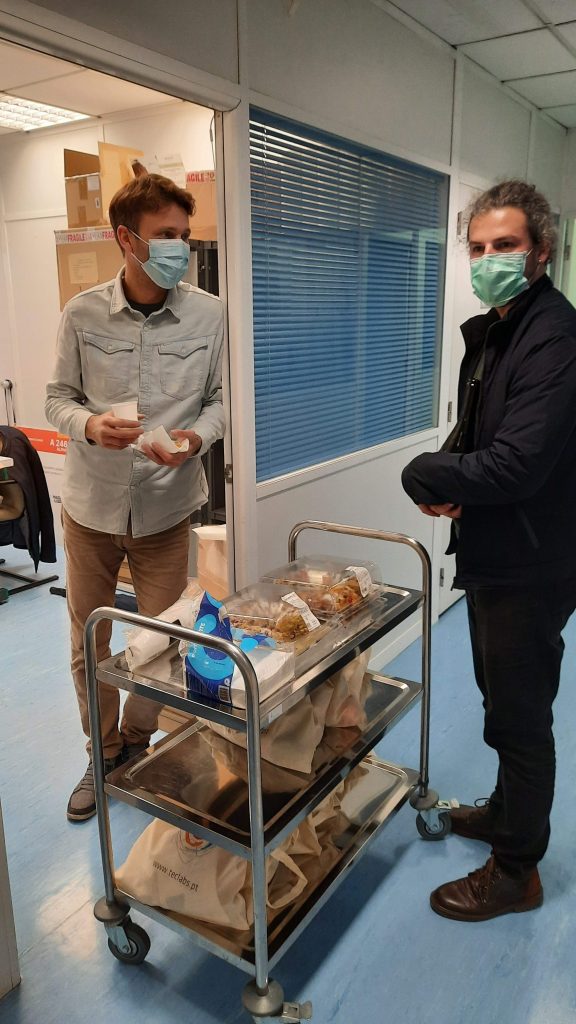 We want to say thank you to: Dois Corvos Cervejeira, Nevaro, O2W, SoweLab,  and Vawlt. Your presents were greatly appreciated.
We wish you all a Very Merry Christmas and a Happy New Year!