In a public session held yesterday in Tec Labs, the CBIODE – a project of Delox – showcased its latest innovation, the Delox Robot. This cutting-edge device aims to provide bio-decontamination of larger spaces, specifically within the hospital, pharmaceutical, research, and industrial sectors.
The event commenced with a comprehensive overview of Delox presented by Fadhil Musa, highlighting its advanced features and capabilities. Following the introduction, Ana Prata made a presentation on how to validate ideas, and then the eagerly anticipated demonstration of the Delox Robot to took place. To finish off the event, Professor Fernando Antunes also did a presentation on the chemical side of the Delox technology.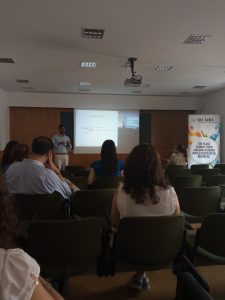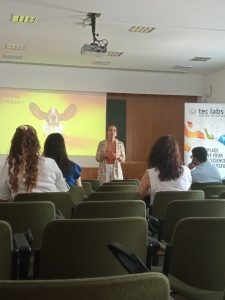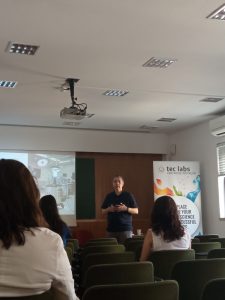 The Delox Robot, a groundbreaking piece of technology, offers a solution for effectively decontaminating rooms and larger chambers. Its application holds great promise in ensuring clean and safe environments within various industries. Hospitals, pharmaceutical facilities, research institutions, and industrial settings can benefit greatly from the bio-decontamination capabilities of the Delox Robot.
During the demonstration, the audience had the opportunity to witness the seamless operation and functionality of the Delox Robot. With its innovative design and advanced features, the robot promises to revolutionize the process of bio-decontamination, bringing enhanced safety measures to a variety of spaces.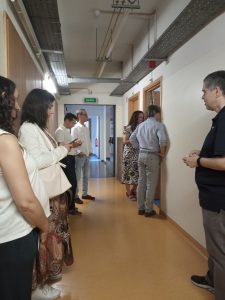 As the Delox Robot paves the way for a new era in bio-decontamination, it is expected to garner significant interest from professionals and organizations within the targeted sectors. The CBIODE project's dedication to innovation continues to shape the landscape of bio-decontamination, promising a brighter and safer future.