Ciências has organised "Dia Aberto" for the past few years, with Tec Labs always included as a place to visit. Directed at high school students and having nine thematic spots open for visitors, this initiative wants to attract students by showing the diversity of Ciências. After an interruption in physical visits due to the pandemic, this year "Dia Aberto" returned in full force, with hundreds of high school students strolling around our campus.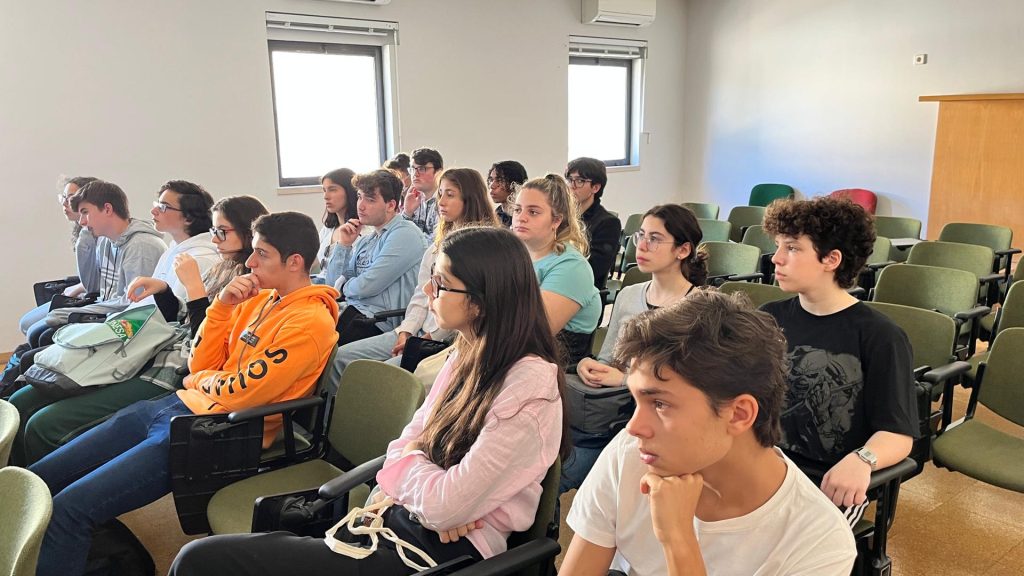 Tec Labs was the Entrepreneurship pit stop, where 20 students from different two schools were first introduced to our main activities of incubation and technology transfer. Next, they got to know Bugworkers labs and our spin-off Vawlt. The visit was concluded with a hands-on experience of Ontop's new AR game.
We hope to see these students again in a few years in our Entrepreneurship classes!