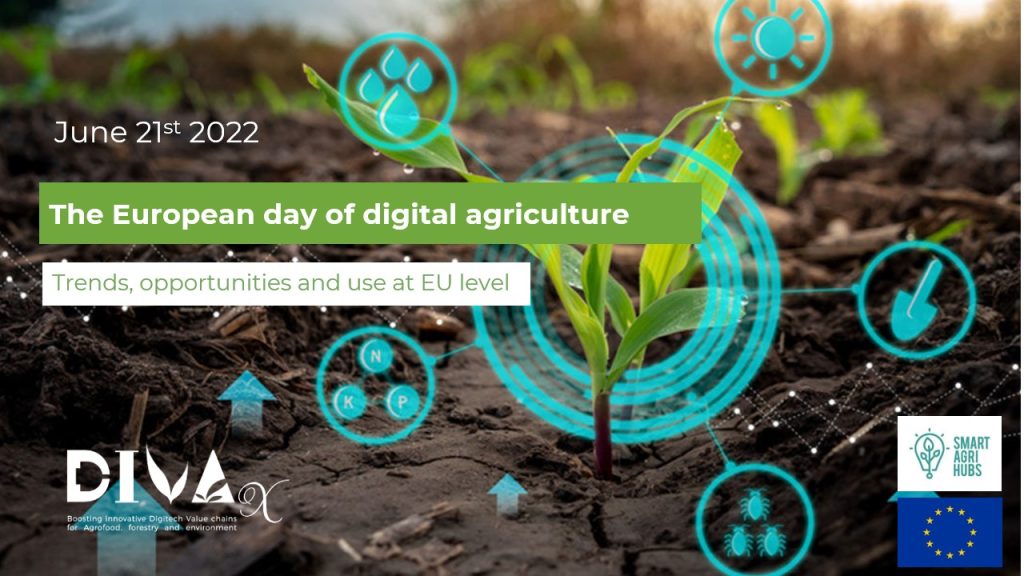 On 21st June, DIVAx partners organized the "European Day of Digital Agriculture", an online fair to learn about trends and activities in digital AgTech at European level.
The event took place at the platform Gather.Town and participants could walk through the conferences, workshops, B2B meetings and virtual stands of the invited companies.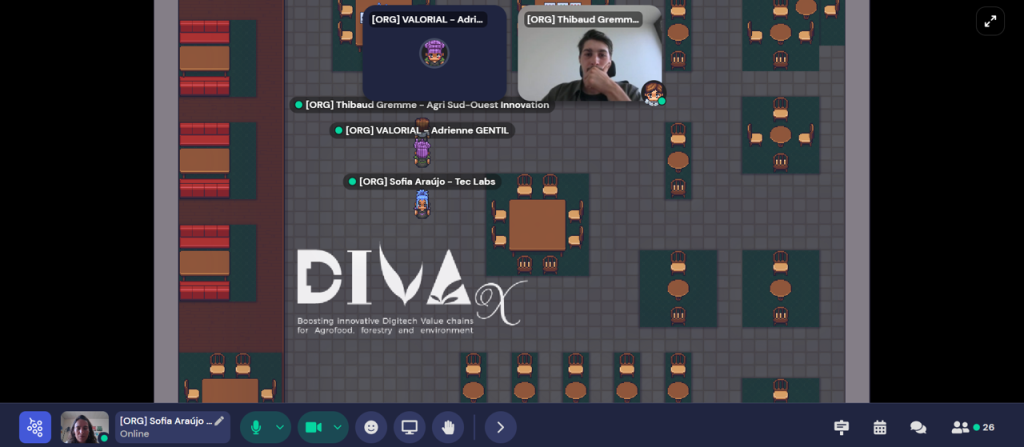 The morning of the event was reserved for conferences. Divided in 4 round tables, high-level entities, researchers and startups shared their experience and their thoughts about the future of the agricultural sector, specially agriculture and techonology.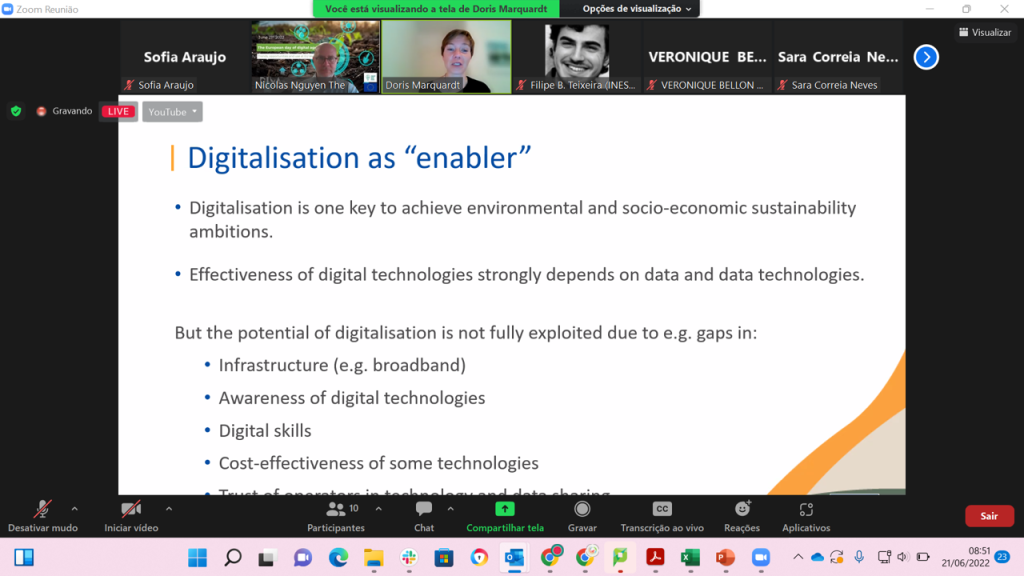 On the afternoon, participants had the opportunity to attend 4 workshops with topics ranging from markeplaces to the hot topic "metaverse".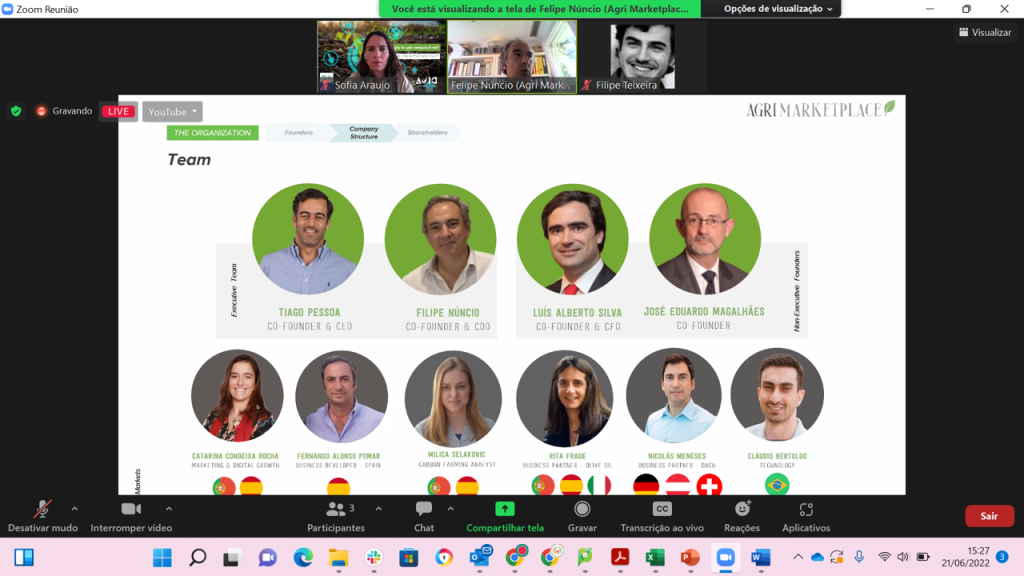 The DIVAx project aims at helping SMEs to develop transnational ICT projects applied to agriculture. Tec Labs/FCUL participates in this initiative, funded by the European programme Horizon 2020 through the SmartAgriHubs project, together with 5 other partners from 4 European countries (Spain, France, Portugal and Italy).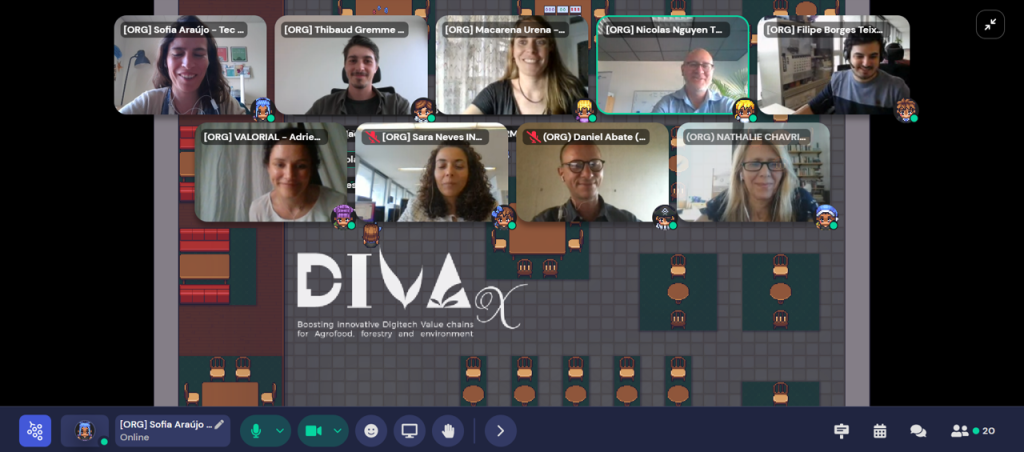 During the event, the EU INNOVATION FACTORY was presented, this is the second part of the DIVAx project where the partners will join their areas of expertise to support companies that want to submit transnational proposals.