Last week Dra. Ana Faísca went to the final event of the INNOVEIT WEEKS. The event featured several roundtables with members of the European Parliament, as well as the members of the European Institute of Innovation and Technology (EIT) Board of Directors.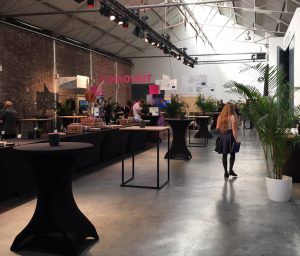 The lessons from the EIT's experience over the last 10 years in building a strong and resilient innovation ecosystem and the challenges and opportunities that innovation faces today in Europe were discussed. And there was still room for the announcement of the winners of the EIT Awards in their various categories: EIT Change Award, EIT Innovators Award, Women Leadership Award, and Venture Award. These awards respectively honor the best graduates of the EIT education programs, teams and individuals who have developed high-impact products and services, outstanding women who stand out in the EIT community, and lastly the outstanding start-ups that have benefited from Community financial support. EIT, inspiring models for change and stimulating entrepreneurship in Europe. A fourth prize was also awarded among the winners – Public Award is given to the public (online voting).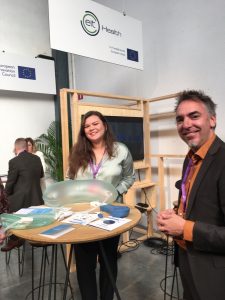 There was also the announcement of the launch of a new initiative – EIT Deep Tech Talent Initiative, one of the emblematic actions of the new European Innovation Agenda. Under this initiative, the EIT will target training one million European talents in deep tech domains, namely advanced materials and manufacturing, artificial intelligence, biotechnology, blockchain, robotics, photonics, electronics, quantum computing, aerospace, sustainable energy, and clean technology in all Member States until 2025. Commissioner Maria Gabriel also used the event to invite partners, stakeholders, and the Member States to join the pledge and support the EIT's efforts to achieve the initiative's ambitious goal.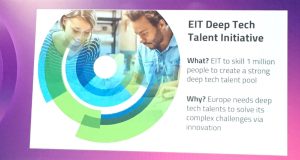 The programs will be open to all European talent at all levels of education, from secondary school students to higher education, professionals and entrepreneurs, and all education and training providers. There will be a particular focus on women's participation and countries with less capacity for innovation. If you want to know more about it, click here: https://era.gv.at/news-items/eit-launches-deep-tech-talents-initiative-to-train-one-million-european-talents/