Last week we attended a webinar promoted by ANI and AICIB, called EU Missions: Funding opportunities for 2022.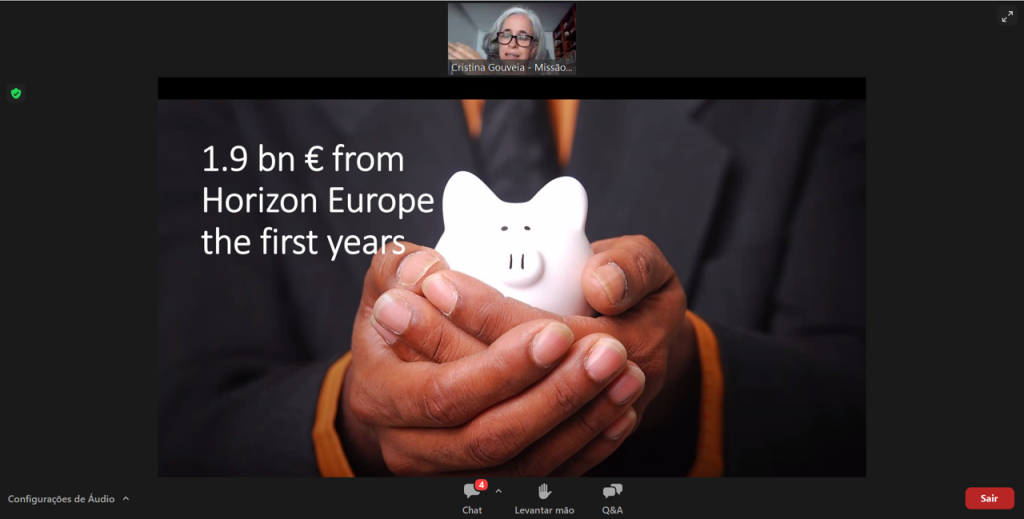 EU Missions are a new way to bring concrete solutions to some of our greatest challenges. They have ambitious goals and will deliver concrete results in health, climate and the environment by 2030.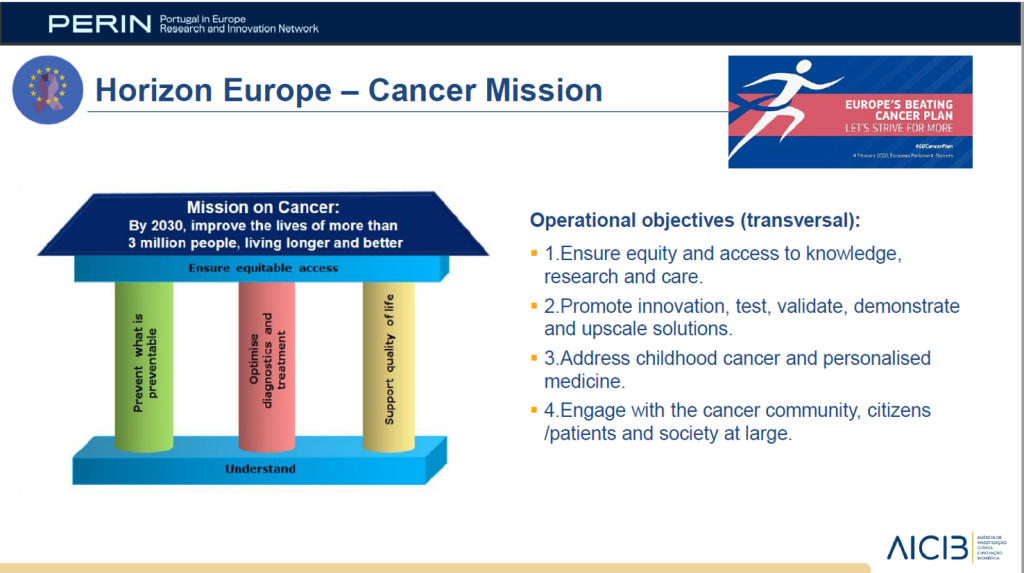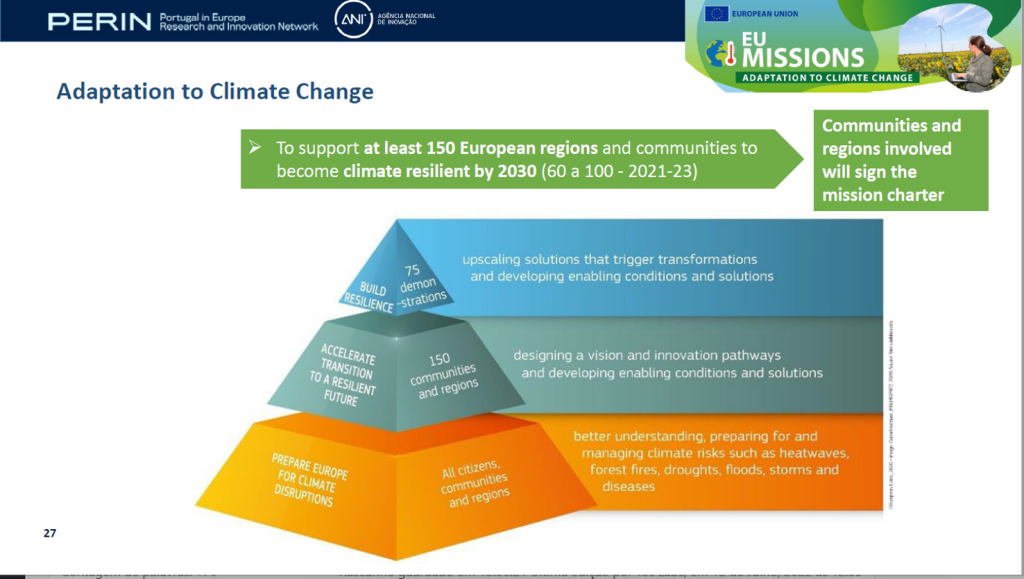 On this webinar the National Contact points, talked about the 5 missions that have open call, and they are:
Mission cancer: improve the lives of 3 billion people, living longer and better
Restore our oceans and waters by 2030: Protect and restore marine and freshwater ecosystems and biodiversity; Prevent and eliminate pollution of our ocean, seas and waters; Make sustainable Blue Economy carbon neutral and circular.
Mission Climate Adaptation: To support at least 150 European regions and communities to become climate resilient by 2030
Mission 100 Climate neutral smart cities by 2030: Deliver at least 100 climate neutral and smart EU cities by 2030
A soil deal for Europe: 100 living labs and lighthouses to lead the transition towards healthy soils by 2030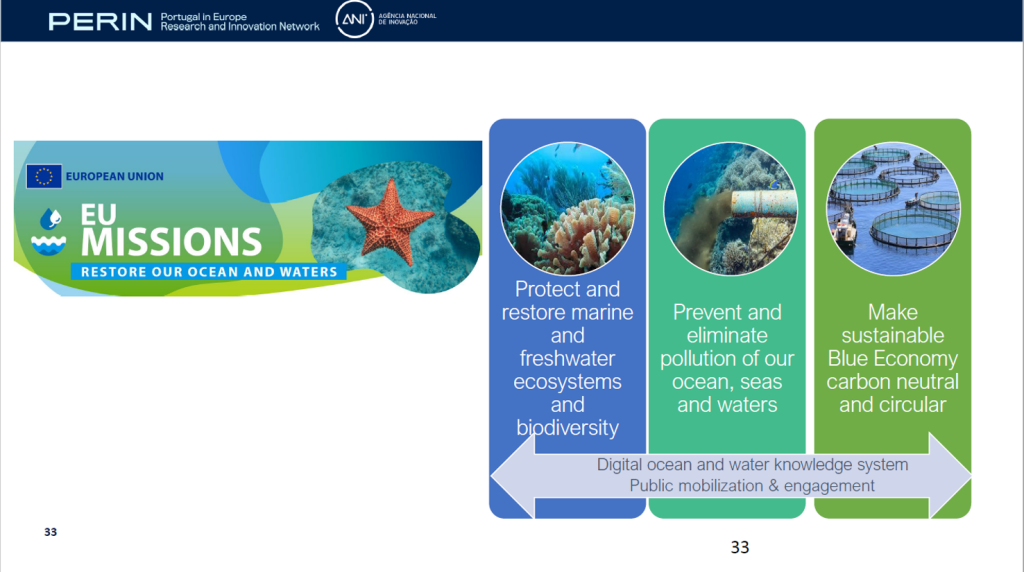 If you want more information visit the European Comission website and search for EU Missions and you can also contact ANI and AICIB national contact points.