On the 28th of April we had the privilege to administer a seminar on Knowledge Valorisation for graduate students from Faculdade de Farmácia da Universidade de Lisboa. This year and the last one have shown a growing increase in members of the Tec Labs team participating in seminars and workshops like this one, and we couldn't be more proud of the trust that is being given to us.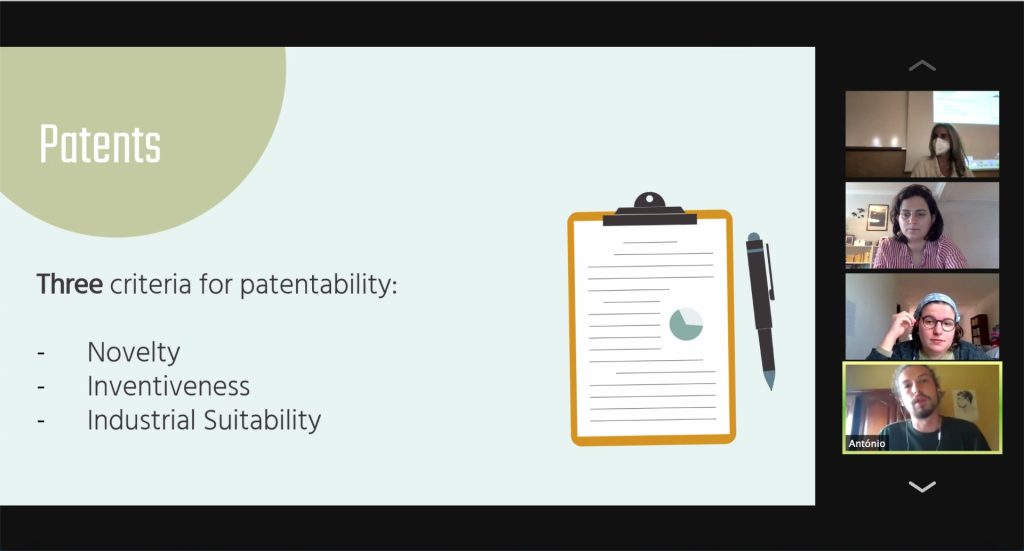 Rita Tomé started by introducing the students to general Creativity and Innovation topics, followed by António Marques, who introduced them to the realms of Intellectual Property and Technology Transfer. In the end, the students were invited to apply what they learned with a concrete case of patenting related to the health field.
We thank Prof. Cecília Rodrigues for the invitation and hope to participate in the next year's seminar!