An 11-member delegation representing Goiás, Brazil, comprising prominent figures including business leaders, directors, lawmakers, and a senator, arrived in Lisbon on a formal institutional visit. The primary objective of their visit is to gain comprehensive insights into Portugal's thriving entrepreneurship and innovation ecosystem and engage with key stakeholders.
Led by the President of the Legislative Assembly of Goiás, State Deputy Bruno Peixoto, the delegation kicked off their visit with a warm welcome from Prof. Luís Carriço, Director of the Faculty of Sciences at ULisboa. After that the delegation briefed the audience about the Legislative Assembly of Goiás, followed by an in-depth presentation on Tec Labs, delivered by Rita Tomé Rocha, Coordinator of Innovation and Entrepreneurship.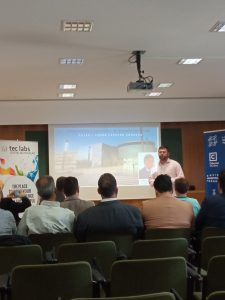 The itinerary also included a tour of the incubator and visits to supporting laboratories as well as two of our spin-offs: Vawltand Delox as the delegation had the opportunity to witness firsthand the initiatives driving innovation in Portugal's business landscape.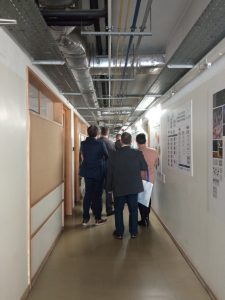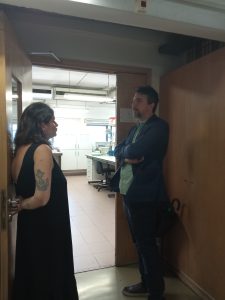 Noteworthy members of the delegation include 1st Secretary of the Legislative Assembly of Goiás, State Deputy Virmondes Cruvinel Filho, as well as State Deputies Amilton Filho, Karlos Cabral, and Jamil Sebba Calife from the Legislative Assembly of Goiás. Additionally, Rubens Kirsteim and Luiz Augusto de Sousa, directors of the Legislative Assembly of Goiás, and Paulo Sergio Araújo de Sousa, the coordinator of the delegation, are part of the esteemed group. Furthermore, Levy Rodrigues, an engineer, and entrepreneur representing Ventures Engenharia e Projetos, completes the delegation.
The visit concluded around 12 PM, leaving the participants with valuable insights into Portugal's vibrant entrepreneurial ecosystem and strengthened ties between Goiás and Portugal in the field of innovation.