During the month of December, Tec Labs collaborated actively with two key activities of HEI4Future, an EIT HEI funded project, aimed at enhancing the ecosystem of entrepreneurship and innovation at ULisboa and other consortium partners around Europe.
On the 12th of December, Rita Tomé Rocha gave a workshop on pitching to the participants of the Summer School in Mobility and Active Ageing, which aimed to train professionals to design, develop, and implement support, or health and functional independence promotion solutions for persons with reduced mobility or at risk of mobility reduction.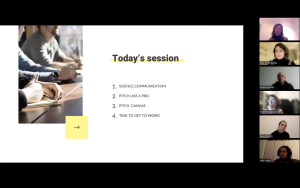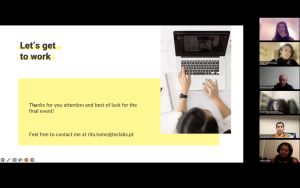 On the 16th of December, our coordinator also facilitated a workshop on the topic of intrapreneurship and the future of work, targeted at academic staff from different Schools and Institutes that compose ULisboa, which was the first step of a wider training and mentoring program we are very much looking forward to helping implement.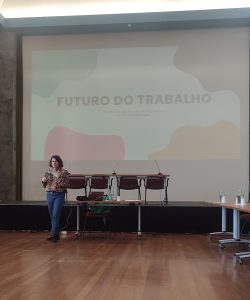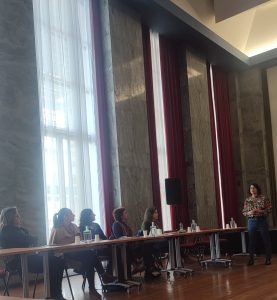 Both initiatives have been a success and allowed us to strengthen our collaboration not only with the Rectory, but also with partner institutions working towards the same vision and goals as us: to have a more entrepreneurial and innovative University for our students, professors, researchers, and staff.