Yesterday kicked off our Meet the Investor with Miguel Pinho, from Seedcamp, a European Seed Camp that searches for early-stage sector agnostic startups with scalability potential.
He started by introducing the Seed Fund and then it was time for our 1:1 meetings with our incubated startups.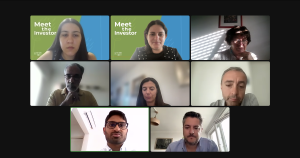 We hope that bonds were straightened and new business partnerships will appear in the future.