Last Thursday,  22 March, the IncubX event promoted by Startup Portugal happened in Fundão and we're here to tell you a little bit more about it!
This event was directed toward the incubators and accelerators in Portugal in order to share experiences and learn more about Startup Portugal's programs such as Startup & Incubators/Accelerators Vouchers and Empreende XXI.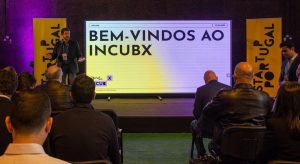 Mafalda and Sofia were there among over 100 people related to the ecosystem in a collaborative event full of insights, networking, and activities.
What a great event Startup Portugal! We look forward to the next one.