On the last day of June, Sofia Araújo, our Incubation Manager, had the pleasure to get to know and advise six HealthTech startups from different parts of Europe, at the pitch clinic of the BIG accelerator program BioAll. The startups are in different phases of their process of growth, but all showed very interesting projects and technologies.
The BIO-All Gear Box Accelerator is an international program aimed at boosting the creation of Portuguese, Spanish, and Italian seed-stage startups in the BIOHEALTH related areas. Thank you for the invitation, BGI!
Last but not least, on the 14th of July the semi-finals of this year's edition of the Born from Knowledge took place and Rita Tomé Rocha, Coordinator of Tec Labs, was a jury of the projects in the category of Natural Resources, Environment, Energy and Sustainable Mobility.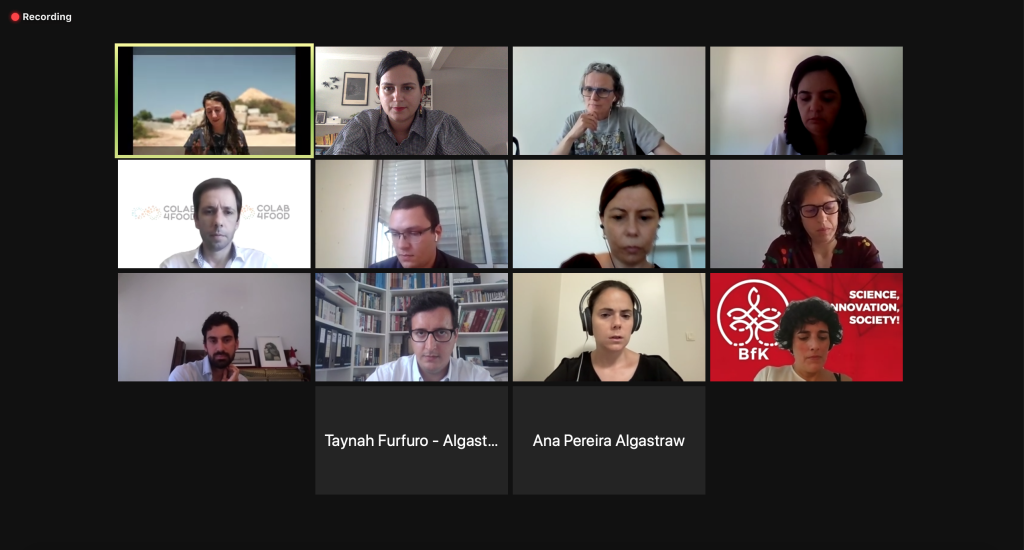 It was great to see so many interesting projects and great researchers exploring the potential of their projects and congratulations to all the winners of the different categories that were known on the next day, in a live video that was broadcasted in the Youtube channel of Agência Nacional de Inovação that you can re-watch here if you want.