After a 2021 edition forcibly done virtually, we were grateful to know that Ciências Jobshop would be back as a person-to-person event, and immediately accepted the invitation to be present on its second day. As in earlier editions of this major event in Ciências' life, which happened before the pandemic struck, hundreds of students flocked to the tent outside C8 to get to know dozens of companies and institutions offering job opportunities.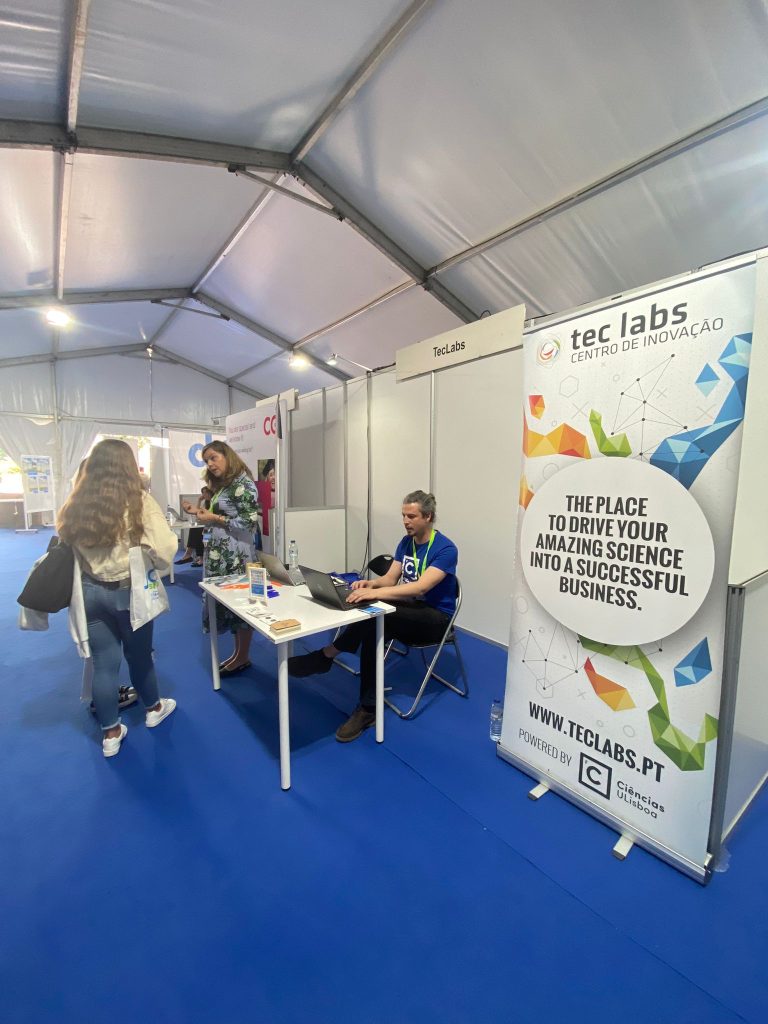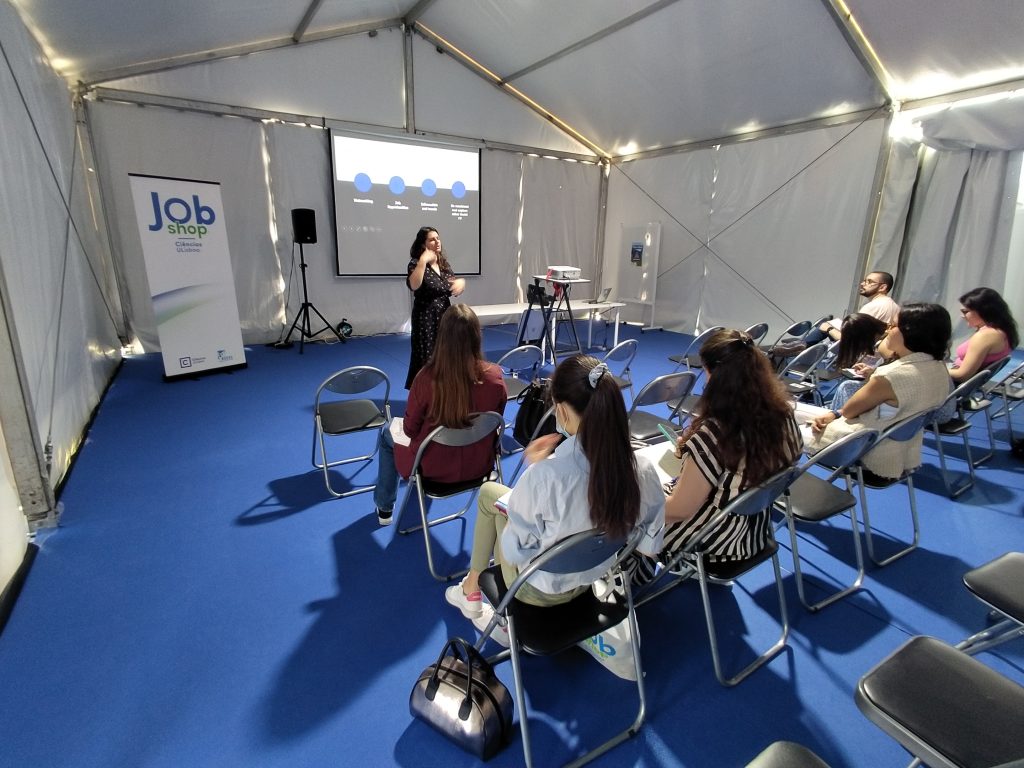 Tec Labs was represented there and we had the opportunity to get to know students from all the scientific areas Ciências offers. With us, PhDTrials, a very recent company that just arrived at our incubator. On the morning of the 12th of May, our coordinator Rita Tomé Rocha gave the first of several workshops parallel to the event, teaching 20 students about personal marketing.
We noticed with joy the eagerness of Ciências' students to know what companies and institutions can give them professionally, and hope we find many of them, next year, in some of our disciplines on Entrepreneurship and Innovation!