September brought us good tidings!
On September 14th, two projects of Ciências ULisboa, KeepOnCare and NEVARO, had the honor to participate in the Portugal eAwards 2022.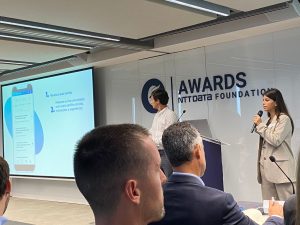 NTT Data Awards Portugal 2022 gathered 10 tech startups whose mission is to have a positive social impact in such different areas as Health, Digitalization and Environment.
Beyond the Pitch Sessions of each startup and the prize-giving ceremony, this event provided a Talk about Metaverse and Social Impact and a Networking Lunch.
KeepOnCare, one of the nine finalists' projects at the Portugal eAwards 2022, highlighted the importance of the feedback given by the panel of juris on the development of their own project and, equally, the contact with the remaining finalists that contributed to make this experience so enriching and inspiring.
Despite not being one of the awarded startups, our spin-off NEVARO had the privilege of being present on this event that was so holistic and relevant to raise their networking, not only with NTT Data but also with the other startups!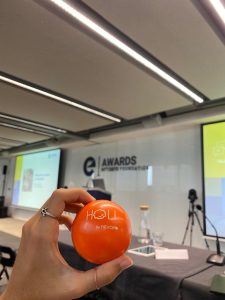 We look forward to the next edition of the eAwards Portugal 2023!