On the final days of September, we attended the final event of the project Smart Agri Hubs.
SmartAgriHubs was a €20 M EU project under the Horizon 2020 instrument and brings together a consortium of well over 164 partners in the European agri-food sector. The project aimed to realise the digitisation of European agriculture by fostering an agricultural innovation ecosystem dedicated to excellence, sustainability and success.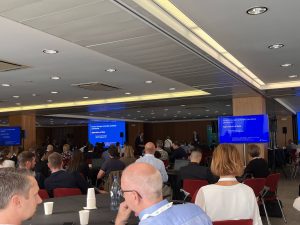 Smart Agri Hubs had several calls to finance projects that would help the digitisation of the agri-food sector and our project DIVAx was one of the projects supported by them.
During the two days of the event, Sofia had the opportunity to listen to several workshops and lectures talking about the challenges, and opportunities of the digitisation and digitalisation of agriculture. Several Horizon 2020 projects presented and exhibited their posters and results.
One of the workshops that Sofia attend was about the data that is coming from agriculture, what can be done about it and what are the concerns.
More that 500 people, from all over Europe and from different areas of activity were present at the event, so networking was the key-word.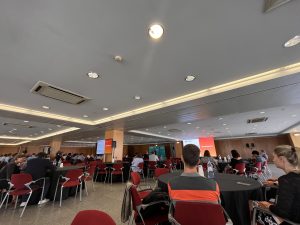 Sofia, also had the opportunity to meet with Nicolas Nguyen The, the coordinator of DIVAx.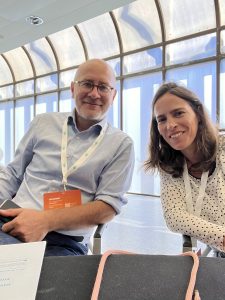 It was a great event to see and talk with pleople from this sector, one of the focus areas of Tec Labs.