Tec Labs was thrilled to welcome two classes from AE D. Dinis as part of the Project SEED initiative from Lisbon Municipality. This project aims to give students the opportunity to get to know subjects of innovation and entrepreneurship.
The school's 9th and 10th-grade students had the opportunity to witness a class on entrepreneurship at the Faculty of Sciences in Lisbon. This exciting event gave them the chance to learn about the importance of entrepreneurship and its impact on society.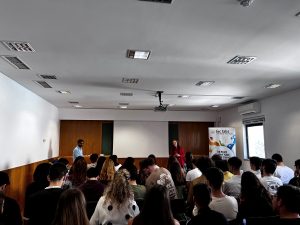 The 10th-grade students also had the privilege of visiting the Tec Labs incubator and getting to know the startup O2W. The visit allowed students to interact with entrepreneurs and gain firsthand experience on how startups are created and nurtured.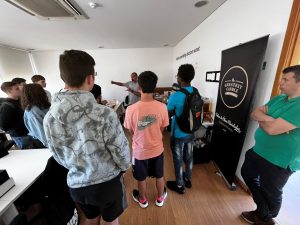 We are thrilled to have these bright young minds visiting Tec Labs and learn about entrepreneurship. It was our hope that this experience would inspire them to become future entrepreneurs and make a positive impact on the world.
In addition, Tec Labs coordinator, Rita Tomé Rocha, was once again giving an Entrepreneurial Mindset workshop in another Lisbon school, this time at Prof. Padre António Vieira, also within the Project SEED initiative.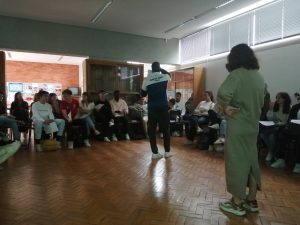 Tec Labs remains committed to promoting entrepreneurship and innovation, and we were delighted to have hosted AE D. Dinis students for an insightful day. We look forward to continuing to support the next generation of entrepreneurs!