On the 17th of November we received a visit from a Delegation of staff e professors from VIA University College (Denmark) at Tec Labs. And the event was very special not only because we received a very entusiastic group of people willing to share best practices and have great discussions on our own entrepreneurial ecosystems, but also because it was our first visit in person since the pandemic started and the feeling of hosting people in our incubator was so amazing!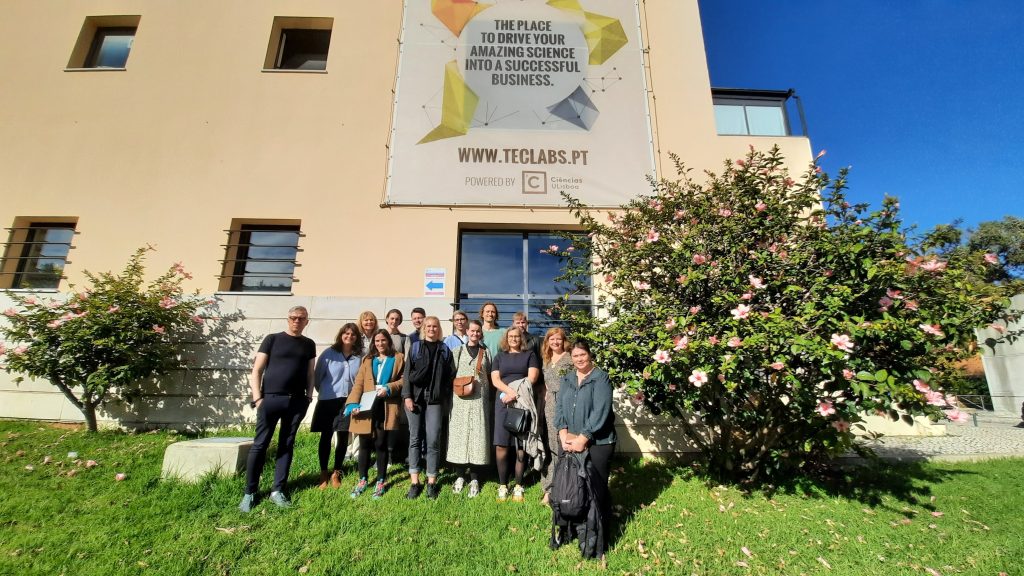 The visit started with a presentation of both parties and a deep-dive on our ecosystem of entrepreneurship and tech transfer with a special focus on our ScienceIN2Business program, with the collaboration of Ana Prata, the professor responsible for our Entrepreneurship & Innovation Optional Courses, and Rita Maçorano and Francisca Canais, founders of our spin-off NEVARO.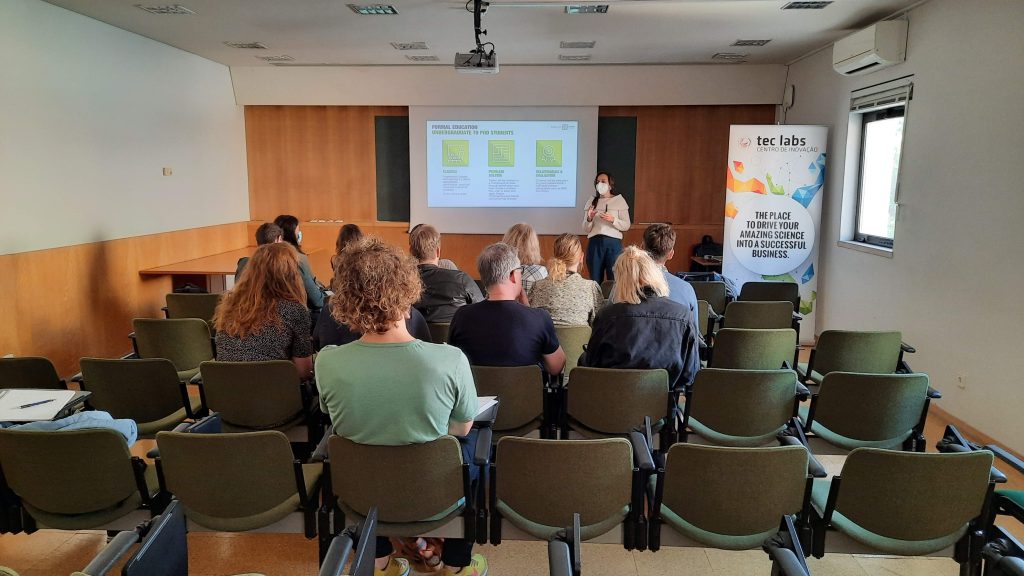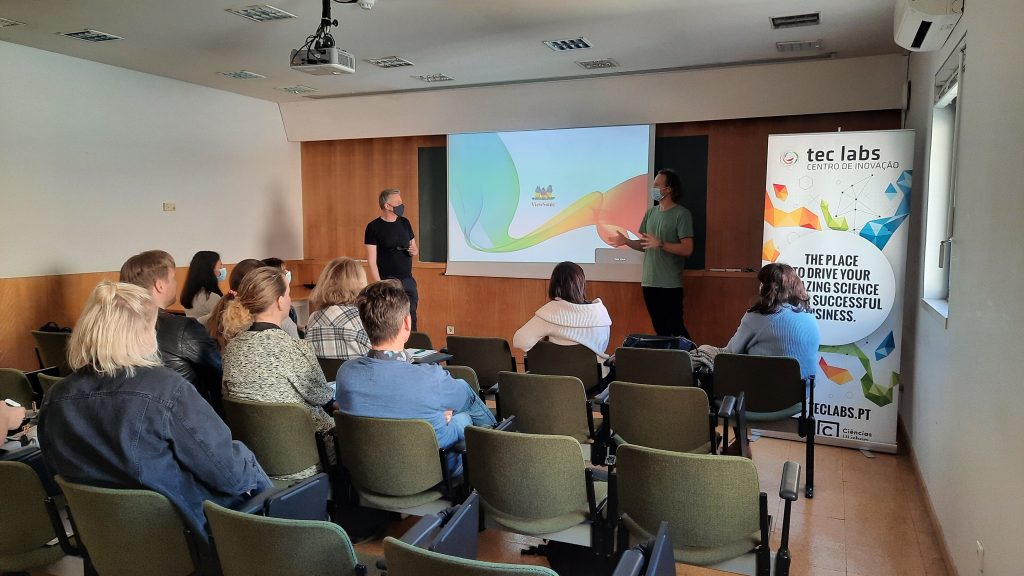 After that we finished with a visit to the incubator, stoping by the labs or offices of some of our startups such as Vawlt Technologies, Sowé Lab, ZoomiMoney and Delox. Tak for dit besøg, VIA University College!