WideHealth (Widening Research on Pervasive eHealth) is a EU-funded project, under the Twinning banner, dedicated to the dissemination of novel eHealth technologies adapted to different healthcare contexts. Apart from Ciências, the consortium includes partners from North Macedonia, Slovenia, Germany and Italy, and focuses specifically on data-driven healthcare, federated machine learning and human factors in pervasive health. This last topic was the main theme of the WideHealth Summer School that took place at Ciências from the 11th to the 15th of July, to which Tec Labs had the pleasure to contribute with two workshops.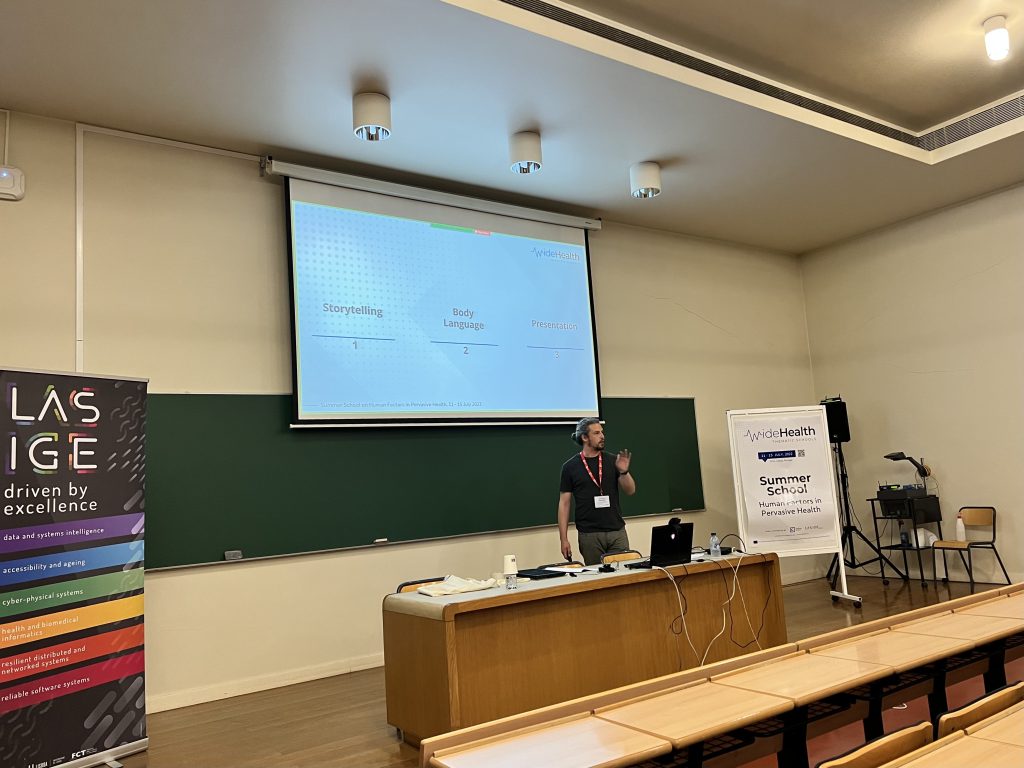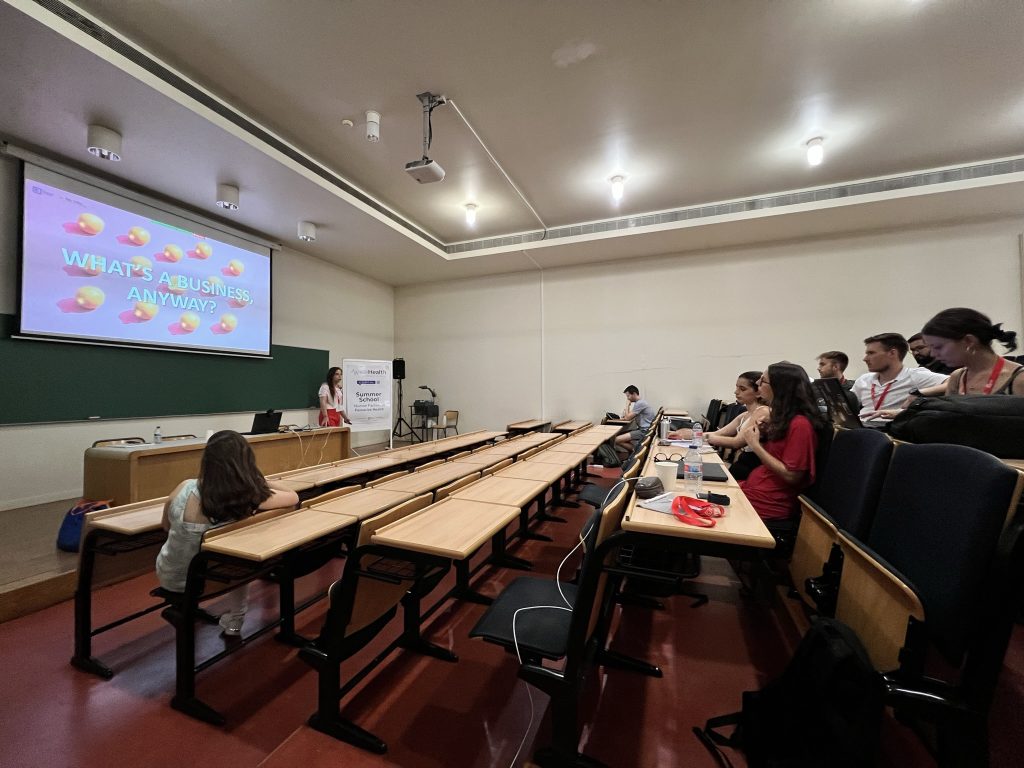 WideHealth Summer School followed the now common structure of having students work together in groups to propose a solution for a specific problem, while learning new useful skills in the process, to be presented at a final pitching event. As such, our Entrepreneurship & Innovation teacher Ana Prata gave a workshop on the Business Model Canvas and António Marques gave a workshop around the Pitch Canvas and tips to create and deliver a good pitch. Apart from this, students had a vast set of lectures on technical issues regarding solutions in pervasive health, a hands-on session on prototyping and an on-site visit to CNS – Campus Neurológico Senior, in order to inspire them for their solutions.
As always, it was a pleasure to participate in a summer school organised by our dear Ciências' researchers, and we hope more are to come!